how to design a website ? Thanks to the advancement of website builders, individuals now have the opportunity to create their own websites and establish a remarkable online presence. By utilizing the sophisticated features of professional web design, one can generate income, cultivate a dedicated community of followers, and effectively promote their brand on the internet.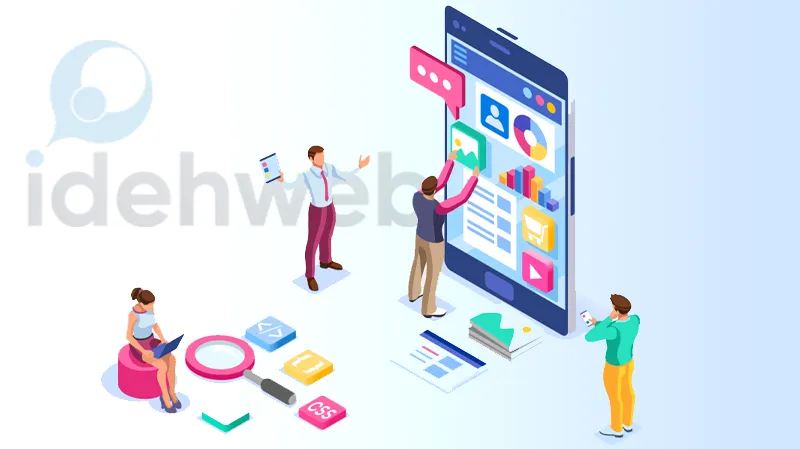 Training to build a professional website
To learn website design step by step, you should first determine your goal, then choose a suitable website builder, consider the layout for your website, select a domain name, gather content, add different pages, choose the necessary professional tools, optimize for mobile, enhance your SEO, engage with visitors, and finally, publish and update your website
Define your objective
Prior to embarking on website design, it is crucial to have a clear understanding of your desired outcome. Given the wide range of website types available, it is essential to begin by determining which type will best assist you in accomplishing your objectives and reaching your target audience in the market they inhabit.
Selecting the ideal website builder
Having defined your objective, the subsequent crucial step is to select the appropriate website builder that aligns with your goal. A website builder, also referred to as a Content Management System (CMS), provides a platform where you can design, customize, and publish a website without requiring coding skills.
With a plethora of platforms to choose from, you may find it challenging to determine the most suitable one for your needs.
Nodeeweb is one of the best platforms where you can build websites with high speed and ease. It allows you to create a fully customized website with various features.
Additionally, Idehweb offers another special suggestion for you. You can use the Nodeeweb WordPress theme to build your website. You can have access to the Node.js Web theme for free.
Define your website's layout
After logging into your chosen platform, it's time to define the layout of your website. If you prefer to start from scratch, you may consider sketching out the design on paper before utilizing the drag-and-drop functionality. Alternatively, you can opt for a template, which is a pre-designed layout created by professional designers.
Idehweb offers a vast collection of free website templates catering to various types of websites, whether it's for a business, blog, or personal use. Begin by exploring the numerous options until you find a layout that resonates with you. You can then personalize it by customizing all its elements, such as text, images, and colors, to make it your own. When selecting a template, you have the choice between a multi-page layout or a single-page design. If your website contains a substantial amount of content, a multi-page structure is typically preferred. However, for websites with less content or those focused on landing pages, events, or concise content, a one-page website is a trendy and popular choice.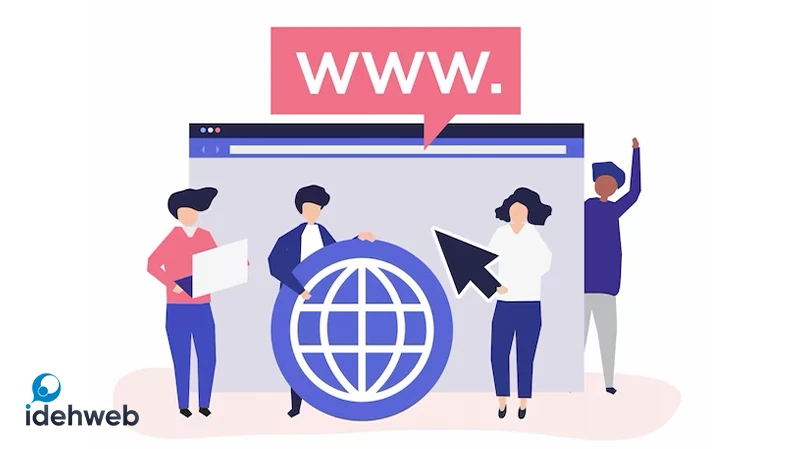 Secure your domain name
In straightforward terms, your domain name is the unique address that identifies your presence on the internet. It is what your visitors will see in their browser's address bar, following the "www."
Registering your domain name is crucial for achieving online success. Websites with a personalized domain name are viewed as more professional and reliable by internet users.
A well-chosen domain name also plays a significant role in aiding search engines, such as Google and Bing, in understanding the nature of your website's content. This is vital as it helps drive more traffic to your website.
Collect your content
Having established the groundwork for your digital design, it's time to get hands-on and assemble the content that will be showcased on your website. This encompasses all aspects of your web content, such as images, text, logo, videos, and more.
Incorporate the appropriate pages
Each business possesses its own distinct characteristics, and the same applies to websites. However, there are certain conventional sections that visitors expect to find on a website. If you opt for a multi-page website design, here are some essential web pages:
Homepage: Your homepage is your opportunity to make a favorable initial impression. As it is typically the first page visitors encounter, strive for a clean, well-organized, and visually appealing homepage. It should clearly convey your identity and purpose, serving as a starting point for visitors to explore your site.
Craft your website's elements
With your content prepared, domain name claimed, and website pages set up, it's time to delve into designing the elements of your website.
In this phase, we will explore all the intricate details that will unify your website and arrange them harmoniously to create a cohesive design. Whether you draw inspiration from minimalist, modernism, brutalism, or any other aesthetic, the decisions you make should align with your brand identity. Your brand identity encompasses the unique visual appearance and tone of voice you employ to communicate your message to your audience. Additionally, prioritize usability by ensuring your website promotes effortless navigation and delivers an engaging user experience for visitors.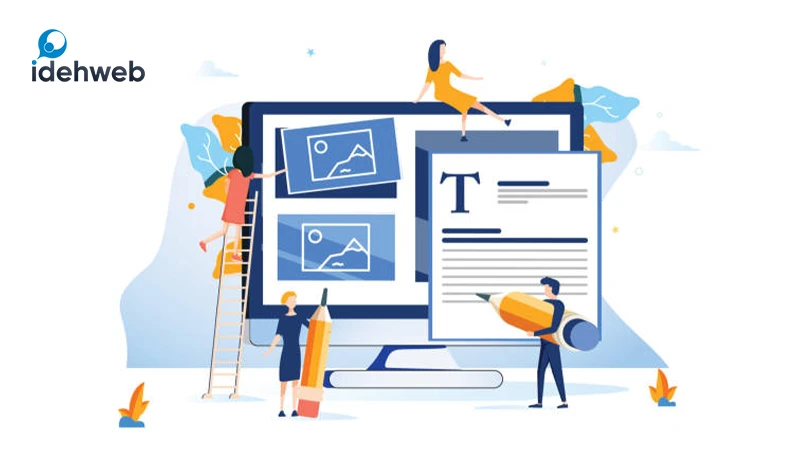 Do you need a special plugin for professional website design?
By installing the "Login with Phone Number in WordPress" plugin, users are given the ability to provide their phone number.
and receive an activation code via SMS. This enables users to register using their phone number or log in using the same method.
The plugin uses Firebase to send up to 10,000 SMS messages per month. It specifically sends one-time password (OTP) SMS messages and does not support any other type of text messages.
Mobile optimization
Don't underestimate the impact of smaller screens. As smartphone and tablet usage continues to rise, it is vital to prioritize a seamless browsing experience on all devices. Optimize your website design to ensure it is mobile-friendly and delivers a smooth user experience across various screen sizes.
Enhance your SEO
Once you've created a website, there's nothing more rewarding than witnessing the growth in visitor numbers. To increase traffic to your website, it's essential to implement SEO best practices in your website design. SEO, or search engine optimization, involves optimizing your website's content to improve its ranking in search engine results.
Publish and Maintain
Having a website is essential, but having an up-to-date website is what truly sets it apart. A stagnant website gives the impression of neglect and diminishes its reliability. It is crucial to stay proactive, stay informed, and regularly update or redesign your website's content. Be vigilant in ensuring that your website remains fresh and engaging for visitors.